Signature Blend Lotion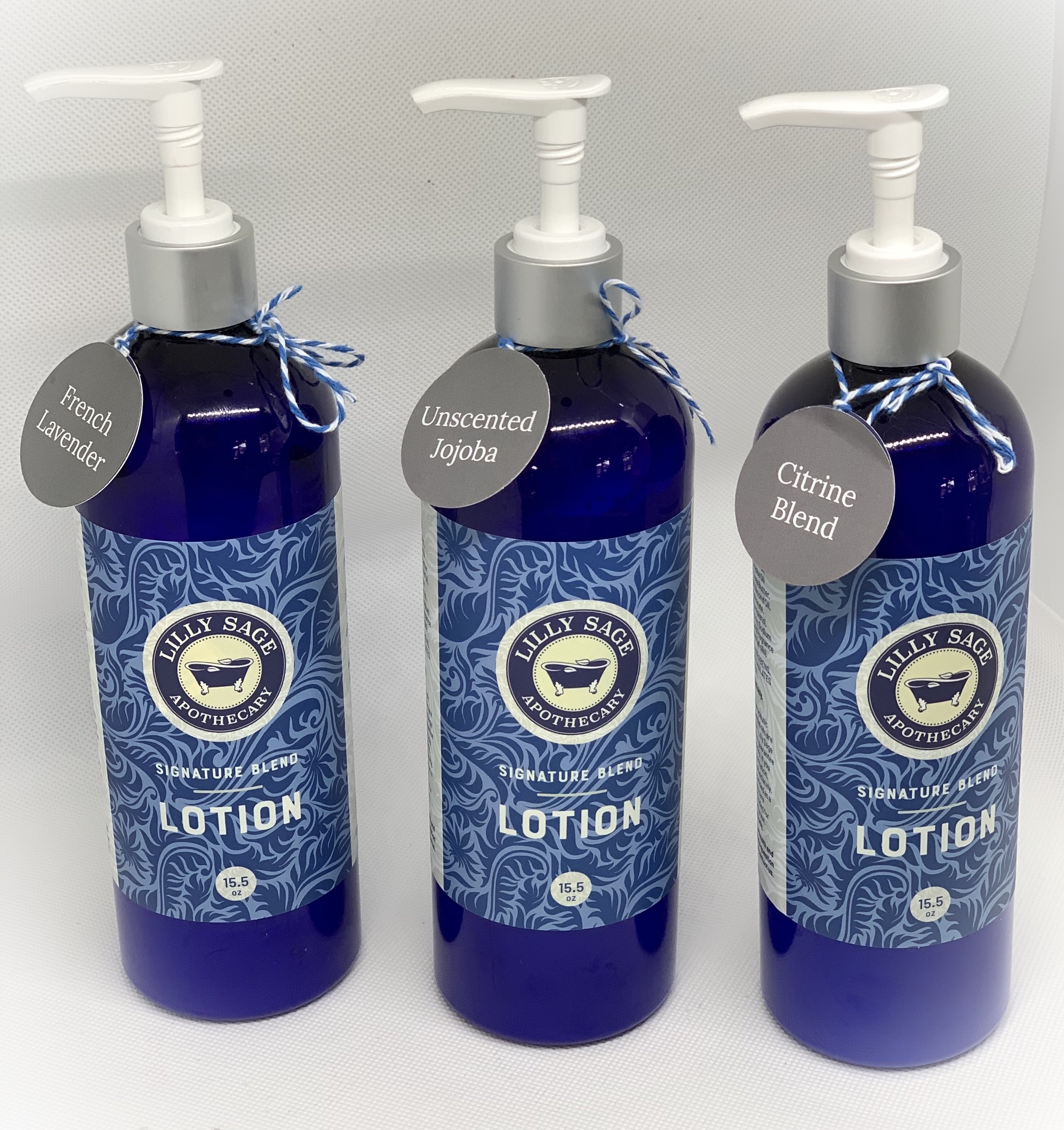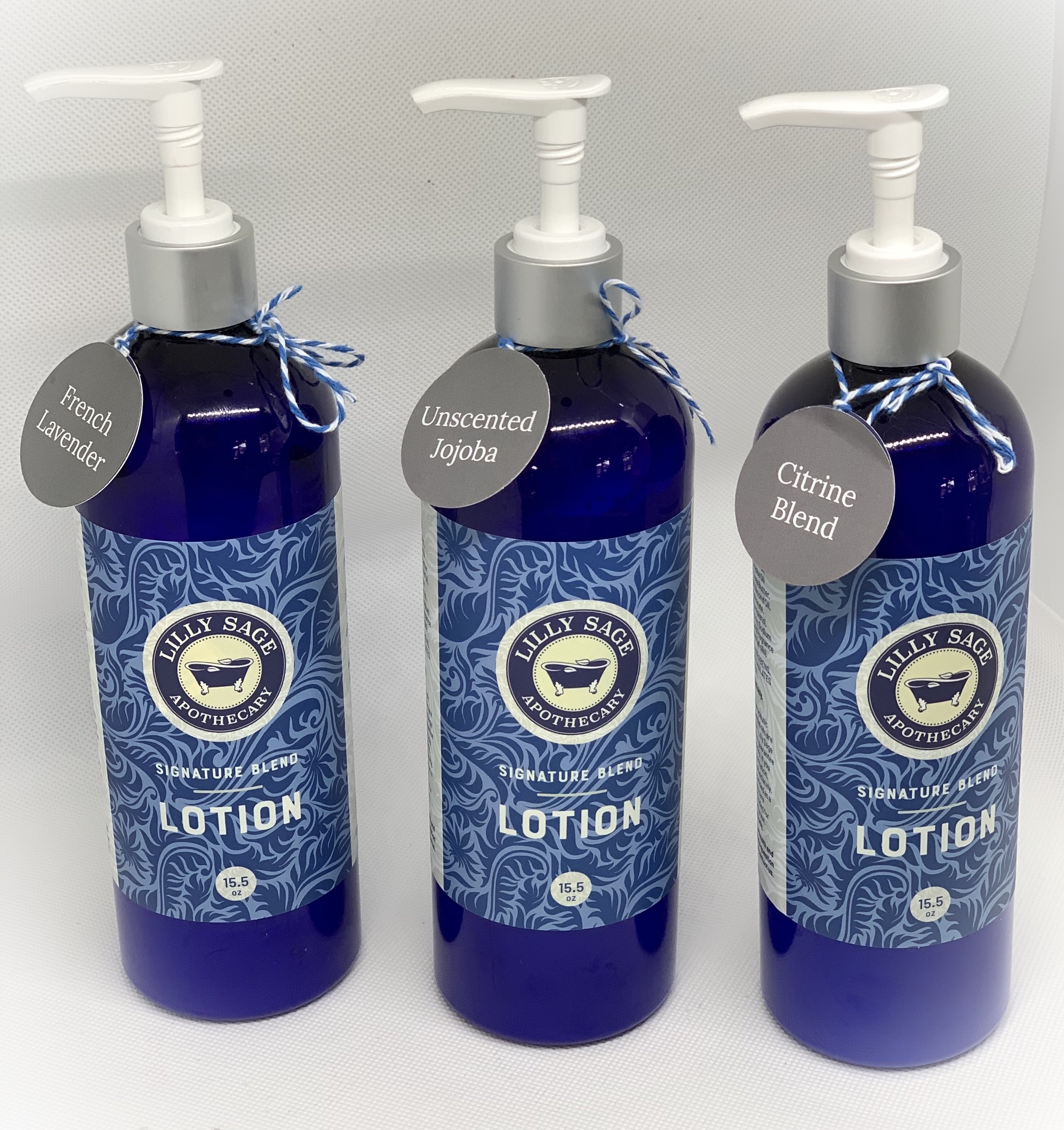 Signature Blend Lotion
Our environmentally friendly Signature Blend Lotion combines beautiful oils specifically composed to nourish your skin with abundant moisture. Use liberally and often. Your skin will thank you. Available in 3 formulas: French Lavender, Citrine (a delicious blend of citrus essential oils) and Unscented Jojoba.
Ingredients: Water, Glycerin, Alcohol, Sunflower Oil, Jojoba Oil, Shea Butter, Coconut Oil, Sweet Almond Oil, Glyceryl Monostearate, Antimicrobial Phenoxetol, Vitamin E, Citric Acids: Sodium Citrate/Carbomer and Fragrance Oils (natural essential oils).
WE DO NOT USE: PARABENS, DIMETHICONE, and PHTHALATES.
People tested only. 15.5 ounces
The complex therapeutic properties of essential oils are renowned; however, Lilly Sage Apothecary does not guarantee any specific benefits. If you experience any irritation, discontinue usage immediately. This Product is intended as a body care product, not intended for facial or eye area use. External use only. Keep out of reach of children.